Connections Online Photo Directory
For Churches, Organizations, Schools and Clubs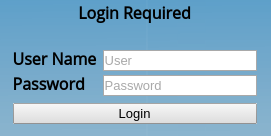 Security
Security of your organizations contact data is important. Here is the quick summary
Access is password protected.
Access is encrypted (https://).
Downloaded PDFs may be password protected.
Data is backed up daily.
Great care has been taken to insure that only individuals with a user name and password are able to access your directory. Data is transmitted though encrypted web connections (https://). This make it extremely unlikely that someone is able to intercept transmitted password and data.
The key to security is using good passwords!